Jan 18, 2023 07:54 AM Central
BONITA W. SHELBY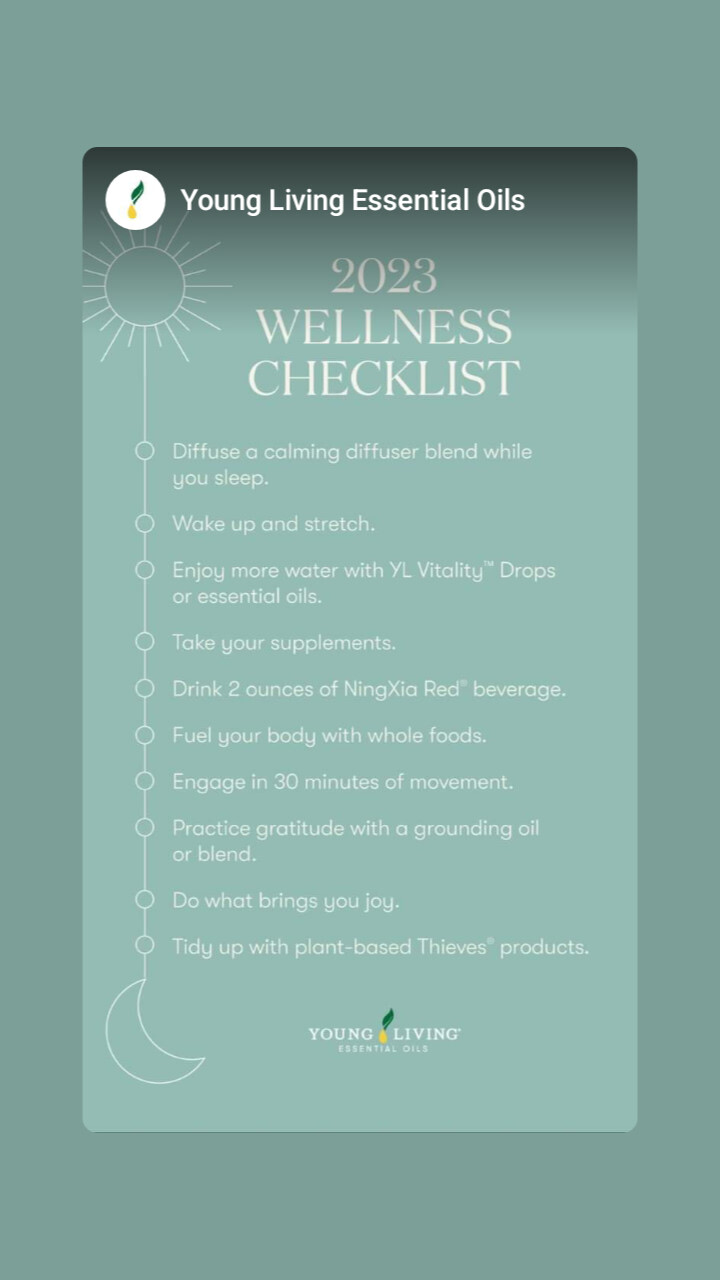 The infographic is basically the 7 Pillars of Next Level Self Care 'What to Do List' (see below)...
"Your body is either trying to survive or flourishing" (Unknown Author)
Are you cooperating with it or not???
7 Pillars of Next Level Self Care
5. Moderate Intensity Activity👣
6. Balanced, Harmonious Emotions❤️
7. Seed to Seal® (Real) Essential Oils🌿
Next Level Self Care = Radical Self Care
P.S. Our first of three Tuesday night at 8 pm sessions of Find Your Longevity with Ed Dailey, our favorite male RN, was last night! Attendees got empowering info on Defense & Immunity and much more. There are no recordings. Thank you to those who showed up, you know who you are. If you missed it, you can still attend the final two sessions on Sleep next week and Energy the final week.
Thank you for reading! Have a comment or question?
"We Must Find a Way to Look After One Another": King TChalla / Black Panther / Chadwick Boseman
Expect great things and do them by God's grace and for His glory!
33+ years of life after breast cancer
21+ years of Next Level Self Care
Young Living Essential Oils Brand Partner #530304
*1. These statements have not been evaluated by the Food and Drug Administration. These products are not intended to diagnose, treat, cure, or prevent any disease.
3. Results may be different based upon your body.