Sep 28, 2022 07:39 AM Central
BONITA W. SHELBY
There's a NingXia Red 30 Day Challenge beginning October 1st in a Facebook group that I'm extending as a NingXia Red Floating 30 Day Challenge. That is, we will be in community off Facebook and you can start your 30 days when it's right for you. There will be gifts and prizes too!
Are you in? If so,
email me
back for next steps.
"Your body is either trying to survive or flourishing" (Unknown Author)
Are you cooperating with it or not???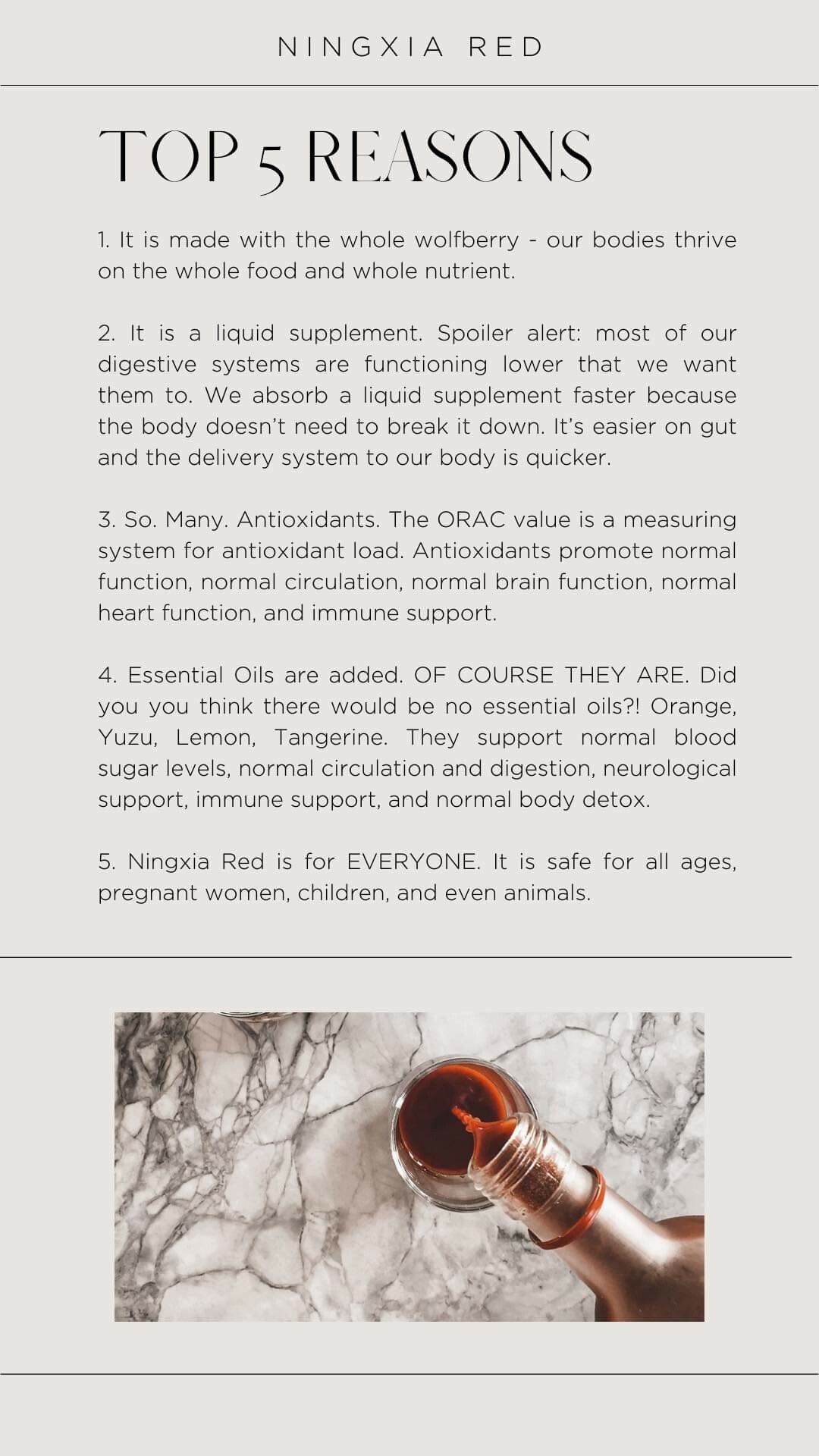 7 Pillars of Next Level Self Care
1. Clean Air 🌬️
2. Clean Water💧
-->3. Real, Good Food🍉
4. Deep, Restful Sleep💤
5. Moderate Intensity Activity👣
6. Balanced, Harmonious Emotions❤️
-->7. Seed to Seal® (Real) Essential Oils🌿
Next Level Self Care = Radical Self Care
Thank you for reading! Have a comment or question?
TEXT or CALL ME
301-250-0233
"We Must Find a Way to Look After One Another": King TChalla / Black Panther / Chadwick Boseman
Expect great things and do them by God's grace and for His glory!
Bonita Shelby
32+ years of life after breast cancer
20+ years of Next Level Self Care
Young Living Essential Oils Brand Partner #530304
*1. These statements have not been evaluated by the Food and Drug Administration. These products are not intended to diagnose, treat, cure, or prevent any disease.
2. I am not a Doctor.
3. Results may be different based upon your body.