Mar 24, 2021 11:55 AM Central
BONITA W. SHELBY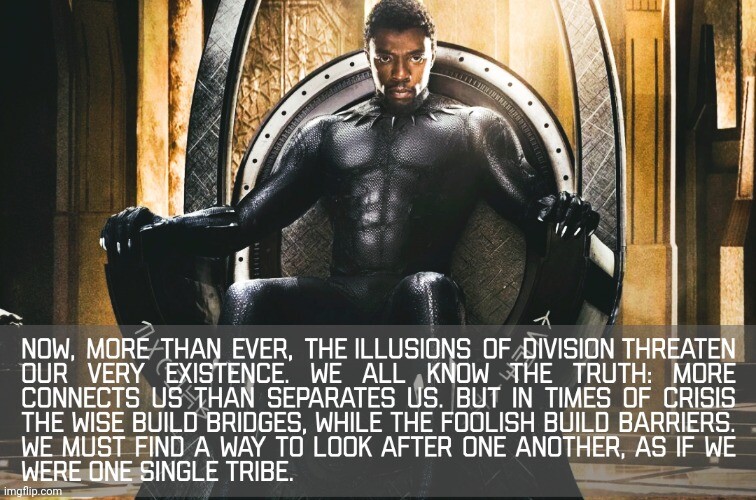 "We must find a way to look after one another."
Part of the quote of King T'Challa / The Black Panther / played by Chadwick Boseman in The Black Panther, the movie. This quote impressed me so much that I wrote it down knowing I would write about it some time in the future. Now is the time...
The pic has more of the quote in context. This is so right for right now and going forward. Even though I had no idea what or who The Black Panther was about prior to the release of the movie, I was able to understand and grasp the broad concept of the story and how appropriate it was for now and into the future. It is a POWerful movie with many deep messages for such a time as this.
I have many ideas of how 'to look after one another' that I won't be sharing in any of these posts. They are reserved for those who are being nudged into doing more than what they have been to make a better life for themselves and for those that they will leave behind.
Did the movie impact you? Would you like to chat about possibilities?
Expect great things and do them by God's grace and for His glory!
Bonita Shelby