Feb 26, 2020 07:42 AM Central
BONITA W. SHELBY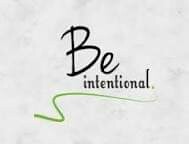 We've been warned by the CDC to be prepared for the COVID-19 virus to hit the USA more intensely since it is spreading in other countries.
How do I deal with this unknown?
First, with a sound mind based upon my faith in my Daddy GOD! GOD has given us everything we need for life and godliness through knowledge of Him. The 'everything' includes spiritual, mental, emotional and physical provisions. So what do I pull on during these times of uncertainty?
Spiritual: spiritual warfare...prayer/praying the solution which is The Word of GOD, taking authority/decreeing and declaring protection and boundaries through the blood of JESUS!
Mental/Emotional: guarding my heart/mind from fear and dwelling on what could happen, replacing that with thinking on good things, the goodness of GOD and His promises!
Physical:
As I have spent the last 18+ years building a LIFEstyle of health/wellness, I just continue to do what I've always done, just taking it to the Next Level, i.e. at a greater intention and intensity.
What does this look like?
Let's look at The Seven Pillars of Next Level Care...
Clean Air
Clean Water
Real, Good Food
Deep, Restful Sleep
Moderate Intensity Activity
Balanced, Harmonious Emotions
Seed to Seal® (Real) Essential Oils
All of these Pillars are the foundation for total health and wellness! Each one can be broken down for more details. This post would be even longer if I were to give even a few details.
I'm reaching out to you to offer the opportunity to discuss this empowering information either 1/1 or in a small group.
Reach back if this has been on your mind and you want to empower yourself, your family and those you care for...
Expect great things and do them, by GOD's grace and for His glory!