Jan 13, 2020 01:00 PM Central
BONITA W. SHELBY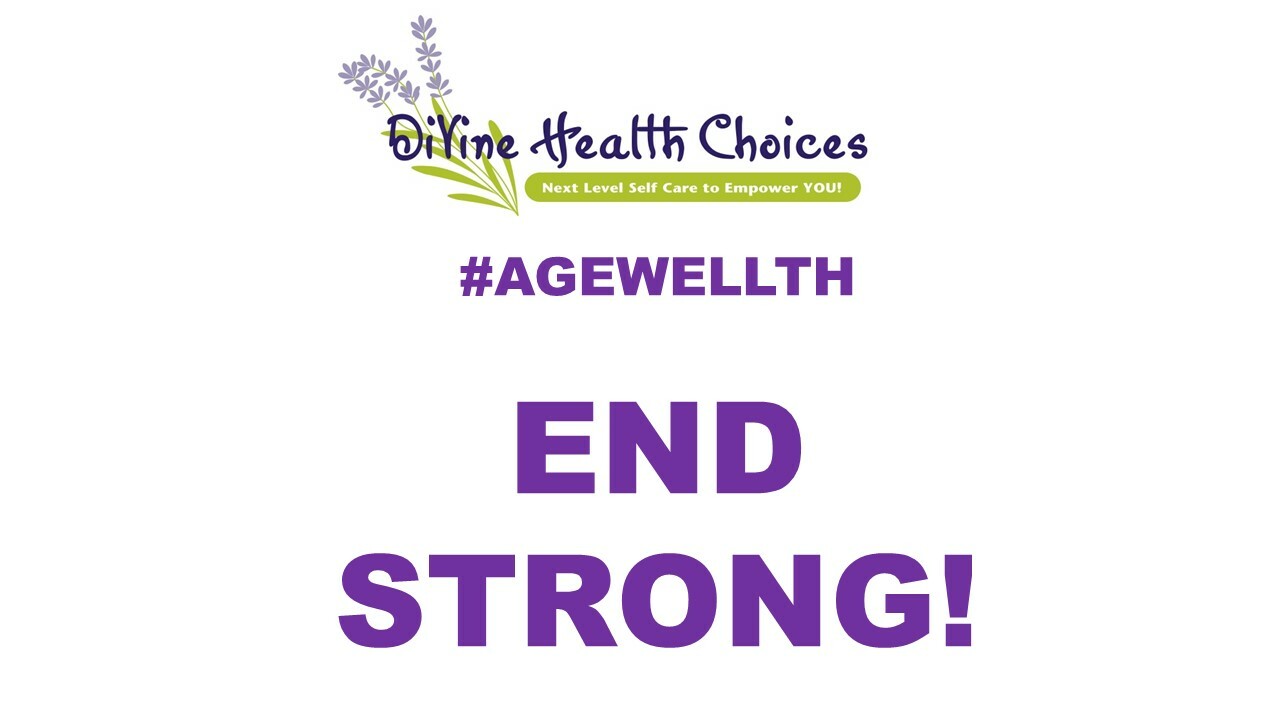 #AgeWellth
End Strong! It's not just a phrase, it's a LIFEstyle intention.
Why have a strong beginning & then settle into a weak, feeble, bad ending?
Choose to have a POWerful, vibrant, great ending!
If the beginning was weak, make the changes to End Strong!
And, if it's been all good, take it to the Next Level.
Join me and many others on this amazing journey to End Strong! #AgeWellth
How? First Steps...Be sure to are subscribed to, read and heed:
✓this blog, especially the #AgeWellth category (all posts will be short and sweet)
✓the newsletters (hope you got our Special Report, 5 Steps to a Healthier Life)
✓our other #AgeWellth goodies