Dec 21, 2022 02:28 PM Central
BONITA W. SHELBY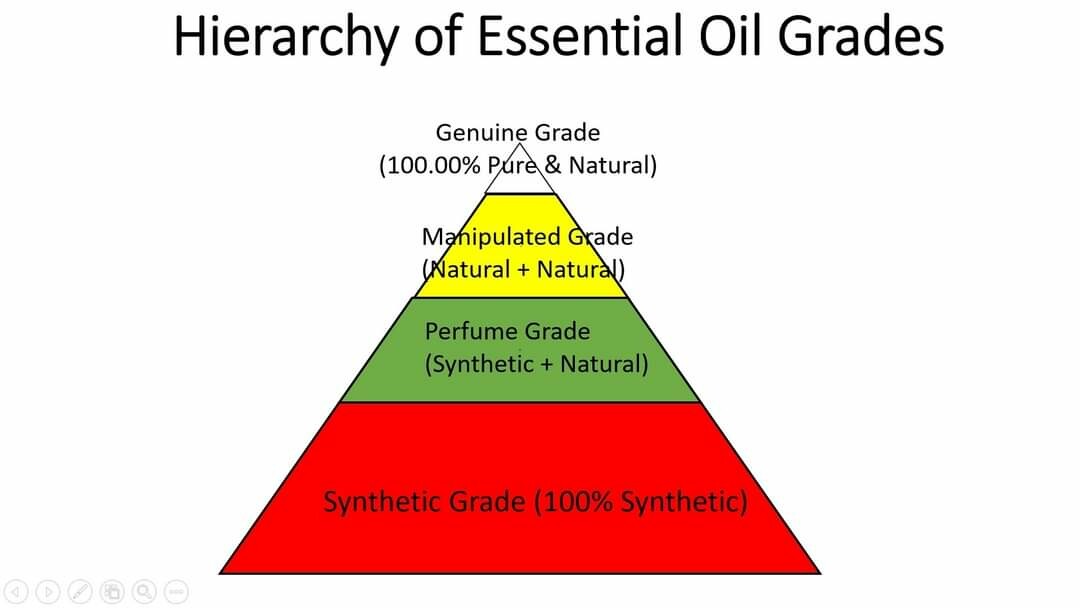 Yep, I'm ending the year with yet another reminder of the need to look beyond price, comparisons with apples & oranges & straight out lies and deception about essential oils.
Tip: Young Living does not sell or allow their Brand Partners or Customers to sell on other platforms. If you choose to purchase a bottle with a Young Living label on it from one of the online platforms or anywhere if a Young Living Brand Partner isn't selling it through a storefront, we cannot guarantee it is genuine/authentic. Bottle tops and contents can be changed.
Tip: If another company has to compare their products against ours, that is a marketing strategy to place themselves at the same grade as ours. Products may seem to work but the average consumer still doesn't know if its Manipulated, Perfume or Synthetic Grade or the toxins in them that are silently affecting their body. You get what you pay for.
Tip: If a company has to continuously look for negatives about one particular company, then, as in other situations, that has more to do with the company looking for negatives than with the company it is targeting. Pull the curtain back.
The unbiased informative Facebook post below and accompanying infographic is from an Analytical Chemist that says it all!
Essential Oil Quality Grades
YES, there are different grades of essential oils. I count 4 quality grades for essential oils from the highest quality (GENUINE Grade) to the lowest quality (SYNTHETIC Grade). You need to know what to look for.
I'm an ANALYTICAL CHEMIST who has tested the quality of most essential oils from different companies. I've also spent considerable time around the world with growers and distillers of essential oils.
I find it best to picture these Quality Grades as a triangle to represent the volume of these Grades sold in the market as "essential oils".
-GENUINE Grade - 100% all-natural essential oil, highest quality
-MANIPULATED Grade - blend of essential oils, fractions & isolates
-PERFUMED Grade - blend of essential oils + synthetic fragrances
-SYNTHETIC Grade - blend of synthetic fragrances, lowest quality
The main reason for these 4 grades of essential oil quality is $$$. Most essential oils are harvested from plants or trees just ONCE/YEAR. The DISTILLERS and EXPORT BROKERS have learned how to extend the volume of essential oil by blending lower quality with high quality.
This week I'll define these 4 QUALITY Grades along with examples. I'm not pointing my finger at any online, retail, or MLM essential oil companies regarding quality. You decide for yourself. Cole Woolley, PhD
Stay tuned or pivot now!
"Your body is either trying to survive or flourishing" (Unknown Author)
Are you cooperating with it or not???
7 Pillars of Next Level Self Care
5. Moderate Intensity Activity👣
6. Balanced, Harmonious Emotions❤️
7. Seed to Seal® (Real) Essential Oils🌿
Next Level Self Care = Radical Self Care
Thank you for reading! Have a comment or question?
"We Must Find a Way to Look After One Another": King TChalla / Black Panther / Chadwick Boseman
Expect great things and do them by God's grace and for His glory!
32+ years of life after breast cancer
20+ years of Next Level Self Care
Young Living Essential Oils Brand Partner #530304
*1. These statements have not been evaluated by the Food and Drug Administration. These products are not intended to diagnose, treat, cure, or prevent any disease.
3. Results may be different based upon your body.