Oct 26, 2022 06:51 AM Central
BONITA W. SHELBY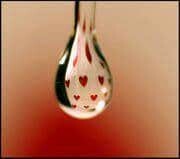 Many of you have been using Young Living products for years into decades, as I have.
You know who you are. You are empowered!
Thank you for staying!
You.have stayed because you know the value of these amazing products because you have personally experienced and/or witnessed positive outcomes, time and time again.
Thank you for opening these emails and reading the content!
My prayer is that you learn something of value to you while also getting understanding of why I'm so persistent about sharing empowering information and products.
Published (and unpublished) evidenced based research continues to back up our resoluteness to using Young Living's premium essential oils and infused, plant based products to improve our quality of life.
Thank you!
"Your body is either trying to survive or flourishing" (Unknown Author)
Are you cooperating with it or not???
7 Pillars of Next Level Self Care
1. Clean Air 🌬️
2. Clean Water💧
3. Real, Good Food🍉
4. Deep, Restful Sleep💤
5. Moderate Intensity Activity👣
6. Balanced, Harmonious Emotions❤️
-->7. Seed to Seal® (Real) Essential Oils🌿
Next Level Self Care = Radical Self Care
Thank you for reading! Have a comment or question?
TEXT or CALL ME
301-250-0233
"We Must Find a Way to Look After One Another": King TChalla / Black Panther / Chadwick Boseman
Expect great things and do them by God's grace and for His glory!
Bonita Shelby
32+ years of life after breast cancer
20+ years of Next Level Self Care
Young Living Essential Oils Brand Partner #530304
*1. These statements have not been evaluated by the Food and Drug Administration. These products are not intended to diagnose, treat, cure, or prevent any disease.
2. I am not a Doctor.
3. Results may be different based upon your body.