Sep 7, 2022 06:56 AM Central
BONITA W. SHELBY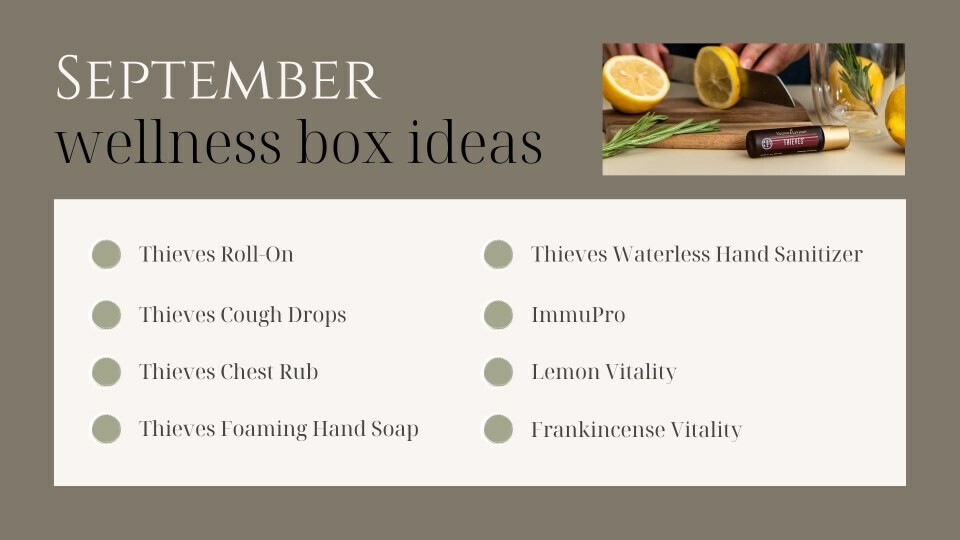 August was a hiatus month for our #WellnessWednesday blog posts. It's the first week of September, a few weeks before autumn/fall arrives, when things start changing and new things unfold. It's time to get Back to Business, The Business of Next Level Self Care!
Next Level Self Care = Radical Self Care
1. For me, that also means, getting back to Intentional and consistent walking (or some other moderate intensity activities), especially in nature. Here's a great reason why...
Source: Max Planck Institute
Article from NeuroscienceNews.com
2. The pic lists some wellness staples which may help in deciding what to purchase, as a single item or to add to your Next Level Self Care Monthly Wellness Box. (see pic)
"Your body is either trying to survive or flourishing" (Unknown Author)
Are you cooperating with it or not???
7 Pillars of Next Level Self Care
1. Clean Air 🌬️
2. Clean Water💧
3. Real, Good Food🍉
4. Deep, Restful Sleep💤
->5. Moderate Intensity Activity👣
6. Balanced, Harmonious Emotions❤️
7. Seed to Seal® (Real) Essential Oils🌿
Next Level Self Care = Radical Self Care
Thank you for reading! Have a comment or question?
TEXT or CALL ME
301-250-0233
"We Must Find a Way to Look After One Another": King TChalla / Black Panther / Chadwick Boseman
Expect great things and do them by God's grace and for His glory!
Bonita Shelby
32+ years of life after breast cancer
20+ years of Next Level Self Care
Young Living Essential Oils Brand Partner #530304
*1. These statements have not been evaluated by the Food and Drug Administration. These products are not intended to diagnose, treat, cure, or prevent any disease.
2. I am not a Doctor.
3. Results may be different based upon your body.