Jan 19, 2022 06:09 AM Central
BONITA W. SHELBY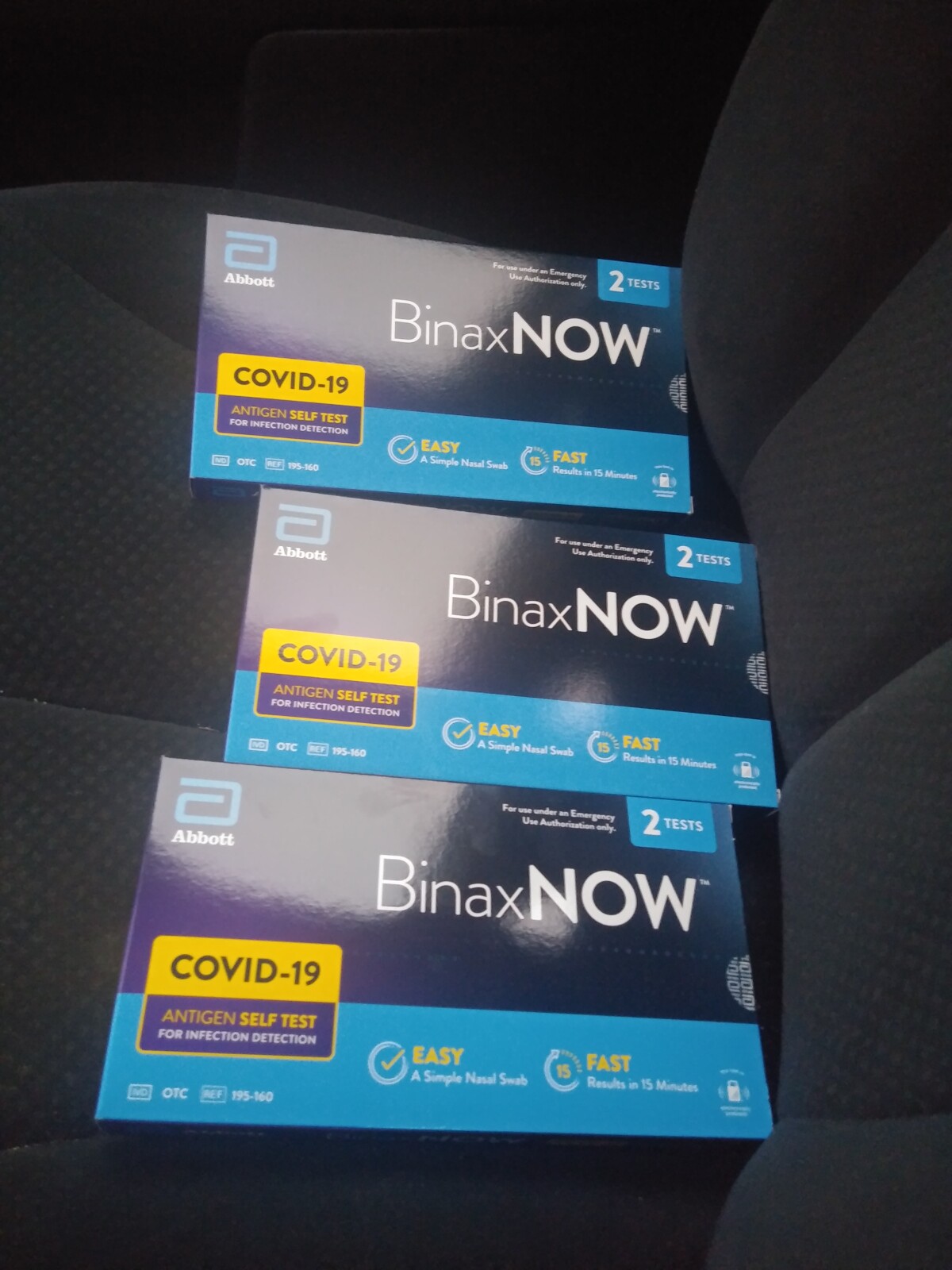 In the DMV area, they have been available to the general public to pick up at no charge from many different public access places since the end of last year.
My focus has been Maryland and DC where they have been distributed at state and local government public libraries, community centers, health facilities, firehouses and schools in various Maryland counties and areas of DC.
There have been daily news announcements of where they were being distributed, that they had all been distributed and when they were expected to be replenished.
It has been amazing, exciting and rewarding to see this finally happening at such a large scale after two years of advocacy!
Do you have yours yet? Have you used any yet? Have you heard from your insurance company about their plans for distribution? Do you have a story to share?
Pic is the three packs (two tests per pack), I picked up the first week of December at a Prince George's County Maryland public library. (I've since given two of these packs to family members.)
7 Pillars of Next Level Self Care
1. Clean Air🌬️
2. Clean Water💧
3. Real, Good Food🍉
4. Deep, Restful Sleep💤
5. Moderate Intensity Activity👣
6. Balanced, Harmonious Emotions❤️
7. Seed to Seal® (Real) Essential Oils🌿
Next Level Self Care = Radical Self Care
TEXT or CALL ME
301-250-0233
"We Must Find a Way to Look After One Another": King TChalla / Black Panther / Chadwick Boseman
Expect great things and do them by God's grace and for His glory!
Bonita Shelby
32 years of life after breast cancer
19+ years of Next Level Self Care
P.S. Young Living has moved to our new, state-of-the-art Shopping Platform so please be gracious for any hiccups you may experience. Contact me as needed!
*These statements have not been evaluated by the Food and Drug Administration. These products are not intended to diagnose, treat, cure, or prevent any disease.