Jan 3, 2022 09:21 AM Central
BONITA W. SHELBY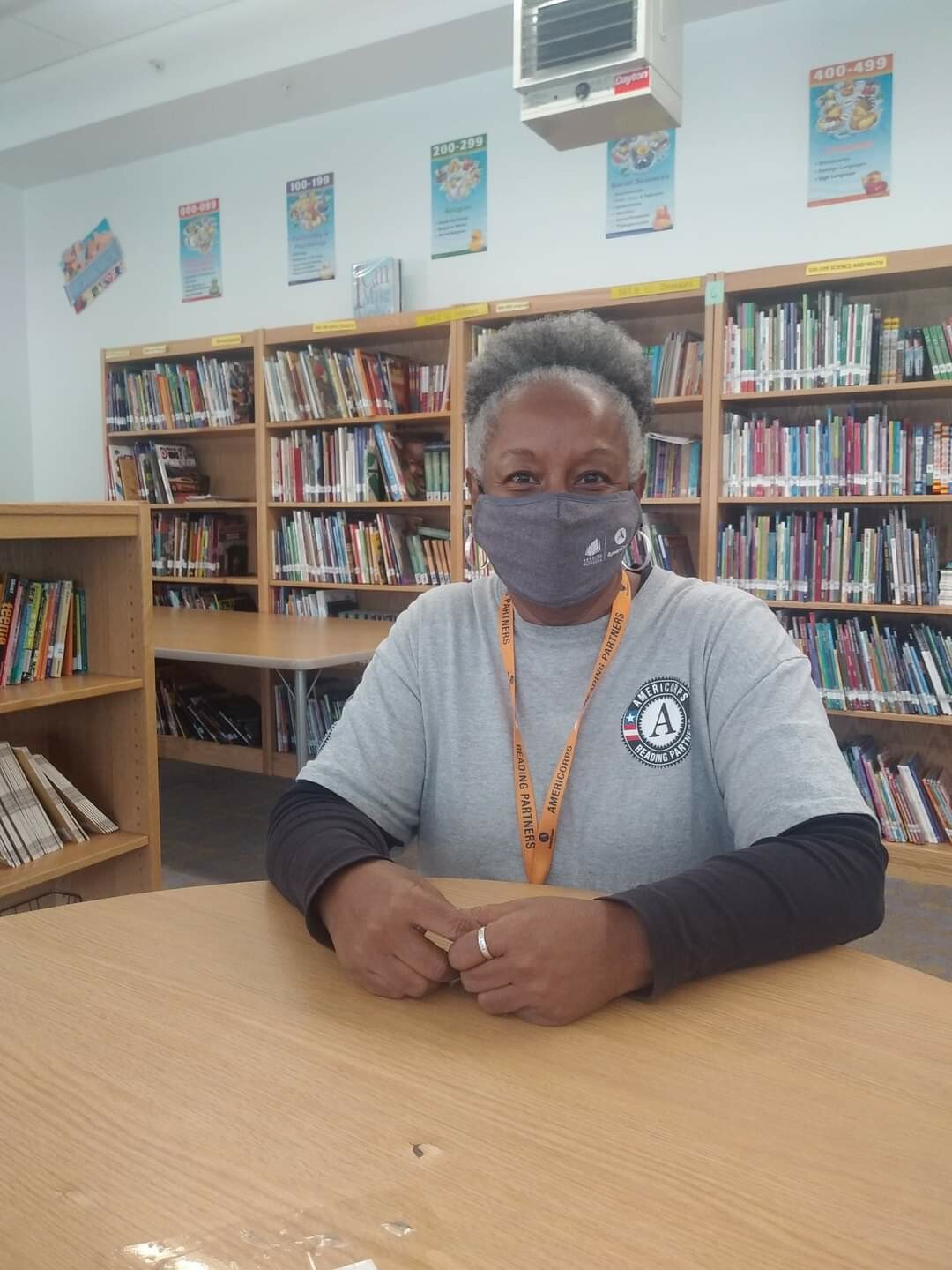 "Meet Bonita Shelby, our amazing @AmeriCorps Literacy Lead! Bonita says, "I have had a love for reading since I was an elementary school student in DC Public Schools decades ago. I loved to go to the Petworth Library with my older cousin to look around, read books there, and borrow books to read at home. It was a frequent activity that both of us looked forward to doing. Fast forward, as a seasoned adult, I'm an eternal student who loves reading nonfiction/informational books to empower myself and others. As a Literacy Lead, I enjoy sharing this love of reading with the students that I tutor at my school.
Hopefully, I can spark an interest in reading in the students which will ultimately empower them now and in the future!" ✨ We're so grateful for Bonita's service this school year! #AmeriCorpsSpotlight"
(Post from Reading Partners DC Facebook page with live links and pic taken by my colleague at our DC Public School)
The students give me life! Of course I would be doing this kind of service work! If you'd like more info, contact me. #hometown #readerslead
That is all!
And, I must include this service work too...😉
7 Pillars of Next Level Self Care
1. Clean Air🌬️
2. Clean Water💧
3. Real, Good Food🍉
4. Deep, Restful Sleep💤
5. Moderate Intensity Activity👣
6. Balanced, Harmonious Emotions❤️
7. Seed to Seal® (Real) Essential Oils🌿
Next Level Self Care = Radical Self Care
TEXT or CALL ME
301-250-0233
"We Must Find a Way to Look After One Another": King TChalla / Black Panther / Chadwick Boseman
Expect great things and do them by God's grace and for His glory!
Bonita Shelby
32 years of life after breast cancer
19+ years of Next Level Self Care