Nov 24, 2021 07:06 AM Central
BONITA W. SHELBY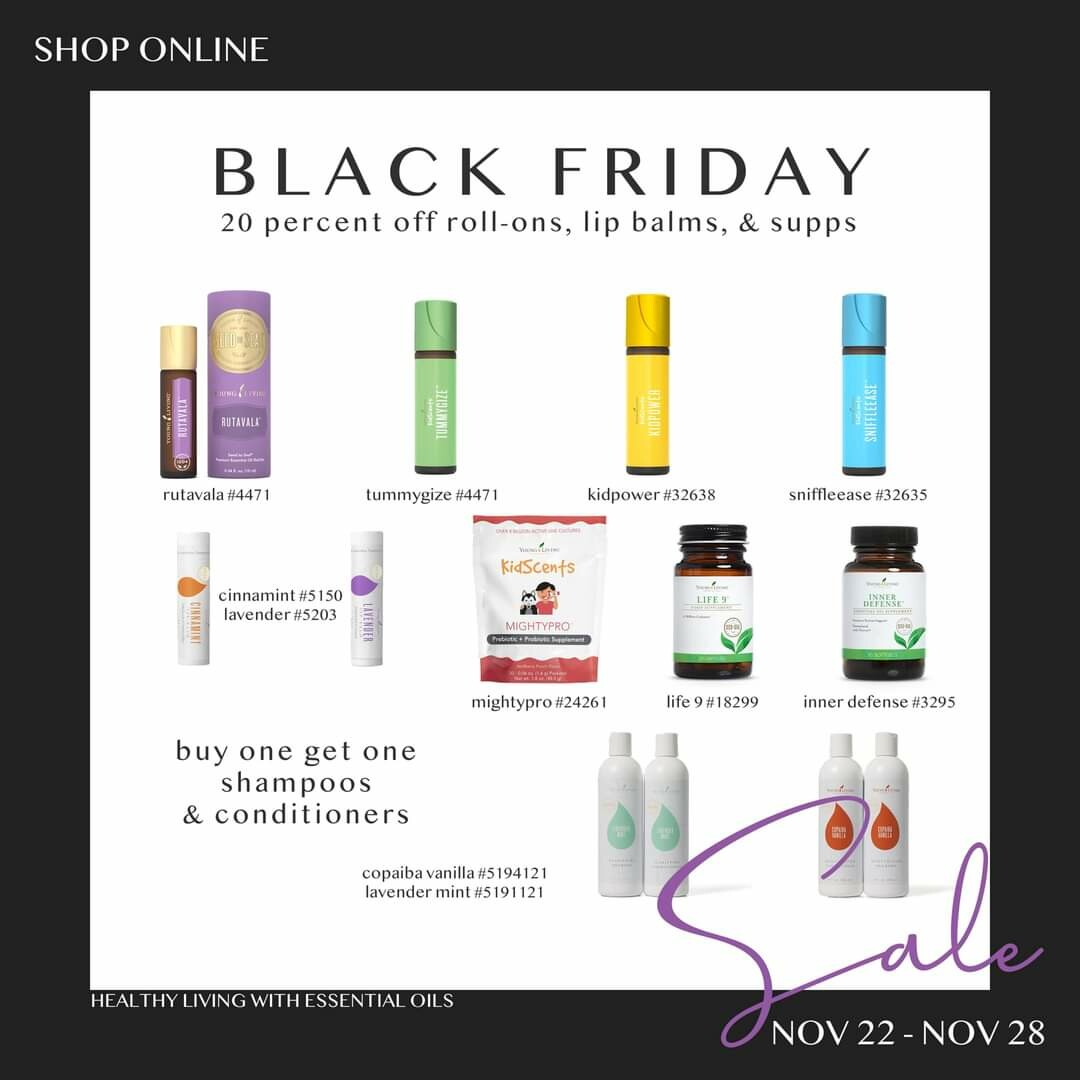 Small Business Saturday is this Saturday, November 27 AND even though our Black Friday Sales started a few days ago, you still have fabulous selections!
All pics are of our products with fabulous discounts until products last or this Sunday, November 28 @ 11:59 PM MT.
So, what better time than now to embrace Next Level Self Care = Radical Self Care AND for us to support each other?
I am a small business owner of a wellness business, DiVine Health Choices. DiVine Health Choices provides Next Level Self Care to Empower YOU! I'd love your support and to help you make your selections!
Next Level Self Care = Radical Self Care. It includes general and personalized wellness and food choices education, services and industry standard, Seed to Seal® essential oils and infused products.
Let's chat and make it a quick strategy session about your options for the most economical and beneficial way to purchase. Your selections could be for today, Small Business Saturday or any time for you or your holiday shopping and LIFEstyle purchases at wholesale pricing (24% off retail) + get free products! How cool is that!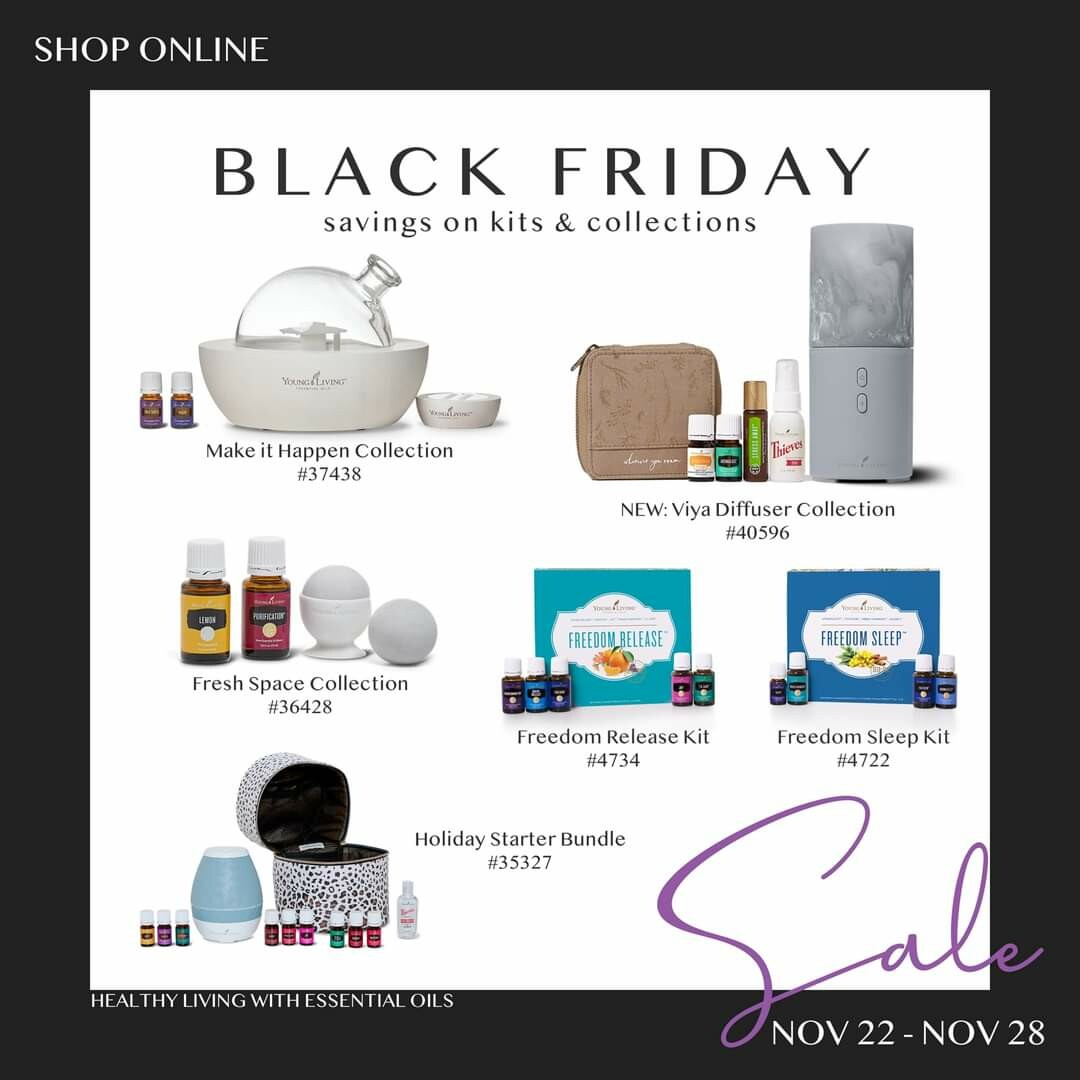 You will be pleased with what all you will receive on the path of Next Level Self Care!
7 Pillars of Next Level Self Care
1. Clean Air🌬️
2. Clean Water💧
3. Real, Good Food🍉
4. Deep, Restful Sleep💤
5. Moderate Intensity Activity👣
6. Balanced, Harmonious Emotions❤️
7. Seed to Seal® (Real) Essential Oils🌿
Let's cooperate and support each other.
Next Level Self Care = Radical Self Care
That is all...Any questions, I'm here to help.
"We Must Find a Way to Look After One Another": King TChalla / Black Panther / Chadwick Boseman
Expect great things and do them by God's grace and for His glory!
Bonita Shelby
19+ years of Next Level Self Care
Young Living Essential Oils Brand Partner #530304

P.S. Young Living has moved to our new, state-of-the-art Shopping Platform so please be gracious for any hiccups you may experience. Contact me as needed!
*These statements have not been evaluated by the Food and Drug Administration. These products are not intended to diagnose, treat, cure, or prevent any disease.