Jun 24, 2020 11:09 AM Central
BONITA W. SHELBY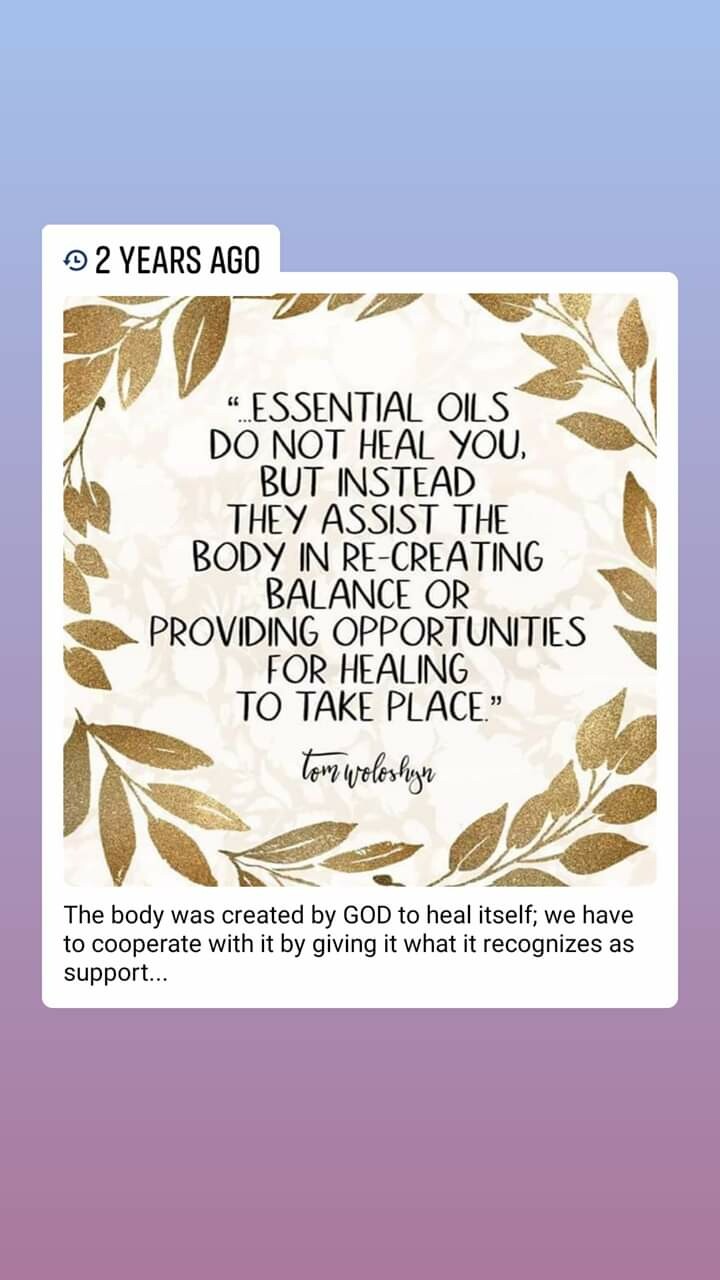 A quote from a well respected holistic health practitioner, Tom Woloshyn that I posted on my Facebook Timeline that came up in Memories today. The smaller print is my experience and that of millions others. BUT, you must have REAL essential oils, use them intently and consistently.
That's all I'm sharing today.
You are appreciated! Have a grand day, rest of the week, and month!
Bonita Shelby
Next Level Self Care Advocate
Bonita@DiVineHealthChoices.com
301-250-0233