May 6, 2020 11:49 AM Central
BONITA W. SHELBY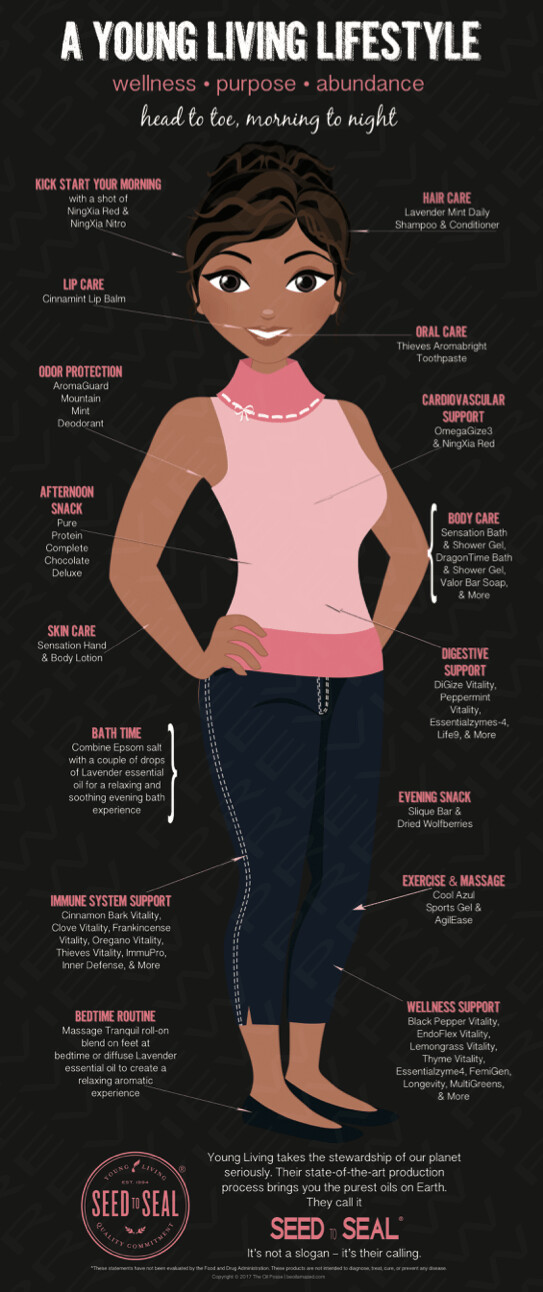 Continuing with the discussion from the previous blog post, see the next paragraph which ended that blog post...
Now, let's look at the other side of this consumerism.
I read this article earlier in this year and knew I had to share with others, especially since we have other choices/options.
Blacks are Among the Largest Consumers in the US and Most Ignored
. This is not acceptable to me as a CCO and I have found a way to not fall into this trap! How???...
Consumer to CCO to Ownership to Wellness | Purpose | Abundance
We have options/choices, how I see it:
Consumer: Their purchases are primarily based on low cost, routine, tradition, image, impulse or convenience, not considering whether the ingredients, materials or item in general contribute to protecting or promoting health, whether physical, emotional, mental or financial. #Unaware #Sleepwalking
Chief Consumer Officer (CCO):
The attached picture is an example of
A Young Living LIFEstyle CCO
. This lady, by intention, gets her Seed to Seal (Real) products at wholesale prices from her own Young Living online/virtual store. Every month, she purchases these top of industry products for herself and her family and in return, she gets free products, product credits for free products (and either accumulates them or immediately redeems them for free products), reduced shipping and other benefits.
She has switched out the toxic/harsh chemical based products with Young Living's clean body, mind and spirit friendly products.
It's all about her right now so s
he may not have started sharing her Young Living journey with others. I
f she has started sharing with others,
s
he may also get a small check or $ credits in her Young Living Virtual Office account.
Outside of her Young Living purchases, she has probably started to change other items that she cannot purchase through her own virtual store, seeking the best for herself and her family.
#Aware #Awoke #Wellness #Purpose
Ownership:
This person is also a CCO who has intentionally taken the CCO to the next level by sharing with others and getting the maximum benefit for her monthly investment. They fully embrace the Wellness | Purpose | Abundance that Young Living offers. They seek like minded and intended family, friends and associates to share their treasures and then these people duplicate the process. As a result, all of them create a community/network of like minded and intended business owners, providing the highest quality products, across many industries,
with no inventory requirements
. They intentionally receive all of the benefits of the CCO and much more since they see their Young Living LIFEstyle as an investment. As a result, their investment returns include: additional income and incentives from bonuses, commissions, rewards, top of industry business, professional and personal development training, company paid retreats around the world, recognition and other awards. As they move along the path, their monthly compensation may be enough to offset their monthly Young Living purchases or they may have even more to pay a bill or may have even more for an additional income stream or even more to replace income or even more to experience true financial and time freedom whatever that is for them. They have taken ownership of their community space having the potential to become top level business owners/entrepreneurs while helping others do the same.
They are connected with the larger Young Living community/network of the like minded and intended, including supportive Young Living Corporate staff.
(Since I am sharing the Young Living income potential, I must include our latest
Income Disclosure Statement (IDS)
.
#BusinessOwner/Entrepreneur #Wellness #Purpose #Abundance
Does this make sense to you? Which one are you now? Where do you want to be? Are you willing to do what needs to be done to get there?
If this resonates with you, I've been looking for you! I want to help you get where you want to be. We can do it together!
Reach back for next steps, including our recommended Ditch & Switch Worksheet.
GOD has given us everything we need for LIFE and godliness through knowledge of Him.
I make Divine Health Choices!
I practice Next Level Self Care!
I walk in DiVine Health!
Expect great things and do them, by GOD's grace and for His glory!
Let's get it in community!